More than 20 years ago, I met Liza Beth when she was just a toddler and now, I am shooting her engagement photos, what a JOY !!! To watch a beautiful, young woman grow, mature and get married is such a remarkable privilege and I am extremely lucky to be a part of it. When Liza Beth called and asked if I'd photograph her and Leroy's engagement photos, I jumped at the opportunity and couldn't wait to shoot!
Liza Beth and Leroy wanted to include part of Houston's iconic landscapes into their session and what better locations than Houston's Greg D. Hines Waterwall Park and the Museum of Fine Art's Cullen Sculpture Garden. All three of us are transplants and not from Houston, so this was our first time visiting both places. We were extremely pleased with the choices and if you have a chance to take in these sites, I highly recommend it -- perfect for a summer evening stroll with that special someone.
At the shoot, it was the first time I met Leroy and while I was getting to know him and shooting with them both, I knew right away these two were made for each other, they have that crazy-cute-couple-giddiness about them and I can tell they are both head over heals in love.
Since it had been sometime since I had seen Liza Beth and was just meeting Leroy for the first time, I wanted to know more about how they both met and got engaged -- here is their Love Story ...
In 2010, Liza Beth and Leroy met and quickly fell in L O V E -- Liza Beth says it was Leroy's cooking that actually won her heart first. They met while working together and almost immediately, the two became the best of friends. To this day, they both spend all their quality time together and love to stay active.
Their shared hobbies include rock climbing, running, long walks at the lake with their dogs, concerts, shopping and exploring the City. They also consider themselves "foodies" and love tasting new foods, and Leroy is quite the cook. Liza Beth also says they enjoy binging on their favorite TV shows and watching "nerdy" movies such as Harry Potter, Lord of the Rings and the Marvels. Liza Beth says, they simply prefer to just chill out over good food and drinks, and try to vacation whenever possible. As a matter of fact, they both just got back from a birthday trip to the sandy beaches of South Padres Island, Texas.
And, after my own curiosity and yes, lurking on Leroy's Facebook (like any good aunt would do), I quickly discovered Leroy and I have something in common, finally a fellow Thronie (aka, Game of Thrones fan) !!! This confirms my initial thoughts ... he's perfect for Liza Beth.
On July 25th, their 5th year dating anniversary, they came home after a long day at work, got in their cozy pajamas and exchanged anniversary gifts. She gave him a Coach wallet and he gave her a ring! Leroy opened the ring box and popped the question, he completely caught Liza Beth off guard but of course, she wholeheartedly said YES!
Liza Beth says, after 6 years of dating, they are finally getting married and that she couldn't be prouder, she can't wait to marry her best friend and "steal his last name". She says, "I love Leroy more than anything" and on April 22, 2017 on South Padre Island, Texas, she will get to prove just that when the two finally become one -- Mr. and Mrs. Leroy and Liza Beth Garza.
Leroy and Liza Beth are beyond thrilled to share their engagement news and photos with all their friends and family, so without further ado, here's a peak at Leroy & Liza Beth's "Save The Date" announcement and engagement session photos.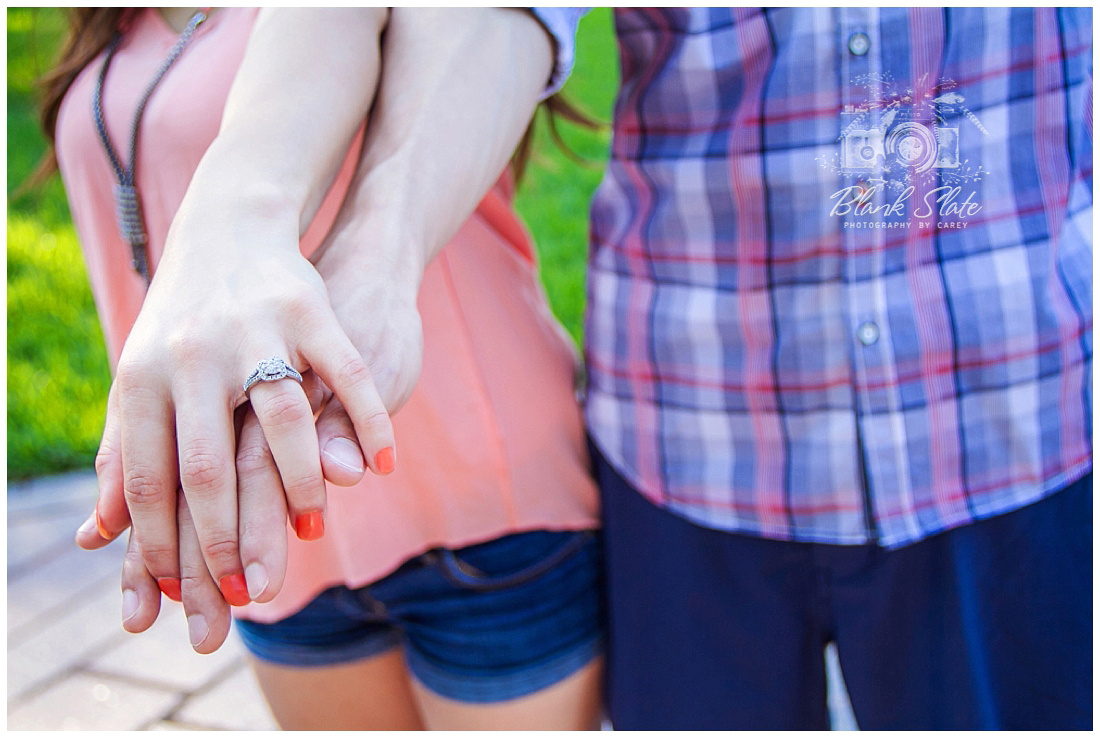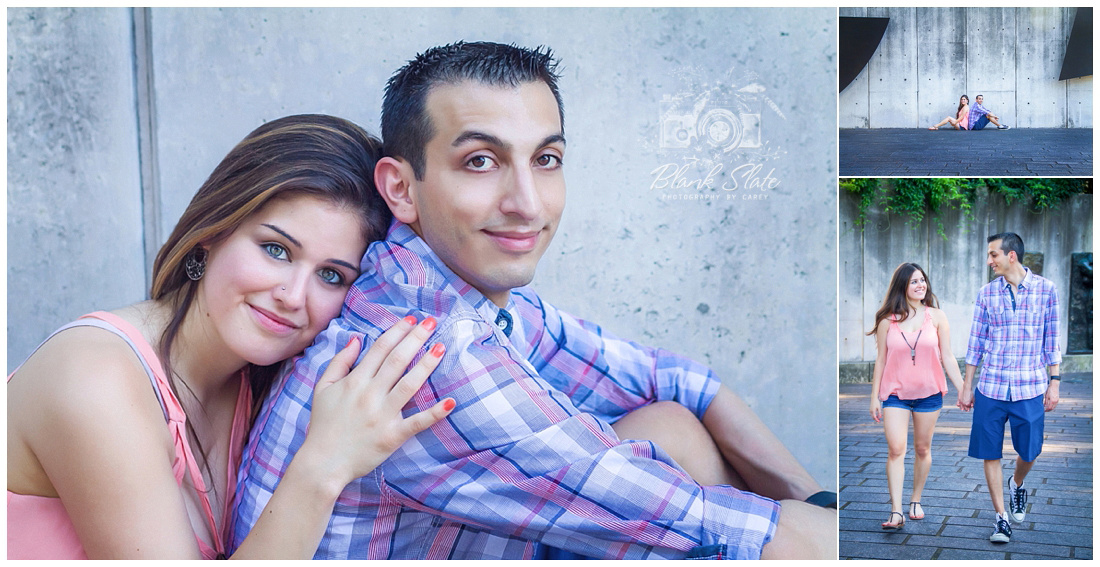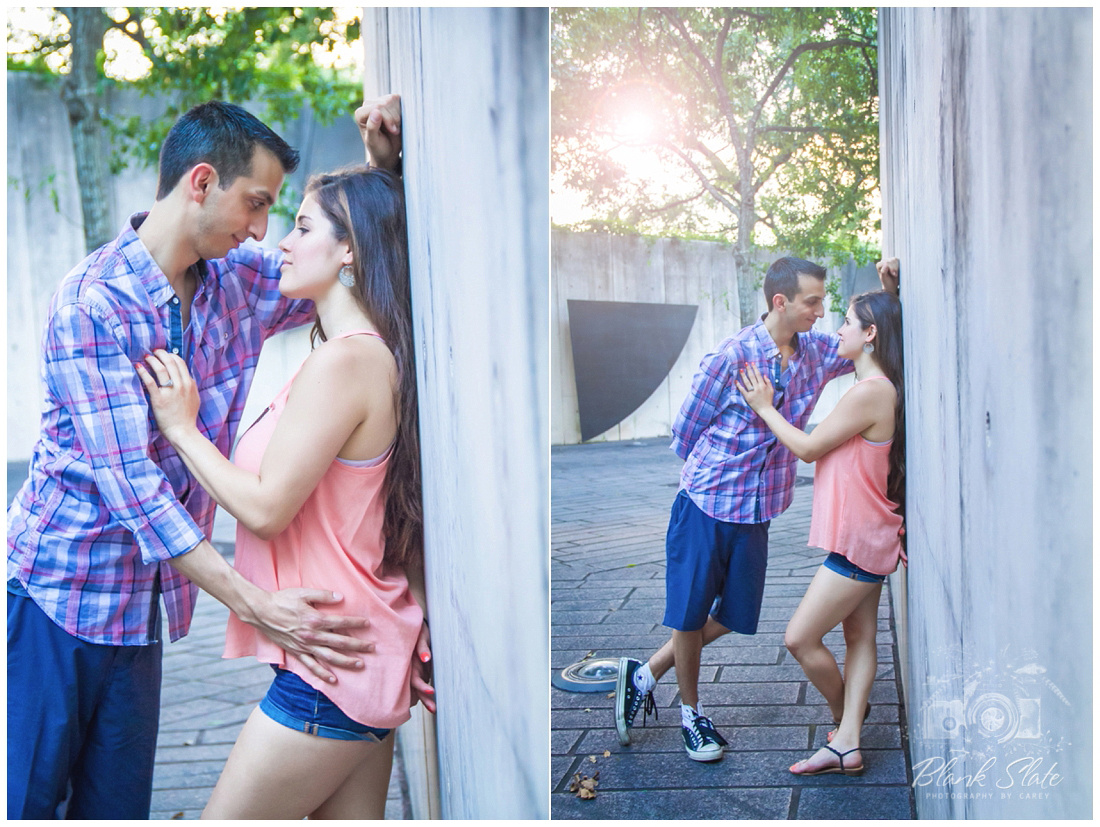 For more details on Blank Slate's engagement sessions, visit our Website at www.photographybyblankslate.com
or contact Carey Ann via [email protected]
Like us on Facebook and Follow us on Twitter
Save
Save
Save